Archive for Uncategorized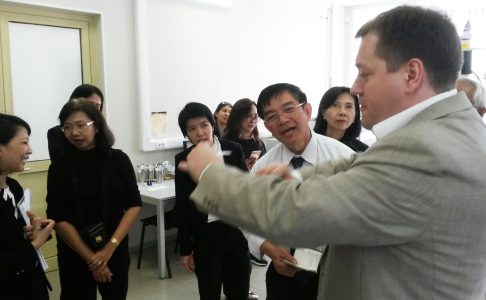 Delegation of embassy of Thailand has visited Center for Magnetic Resonance. Peter Tolstoy has presented a short lecture for guests.

Students and lecturers from St. Petersburg State Technological Institute visited CMR. Mikhail Vovk has briefly demonstrated modern equipment of center and described its main application for users purposes.
Total in November 1963 service applications were carried out.
All together measured:
1883

1

H spectra
329

13

C spectra
144 DEPT spectra
31 COSY spectra
13 NOESY spectra
107

31

P spectra
54

19

F spectra
206 applications were carried out.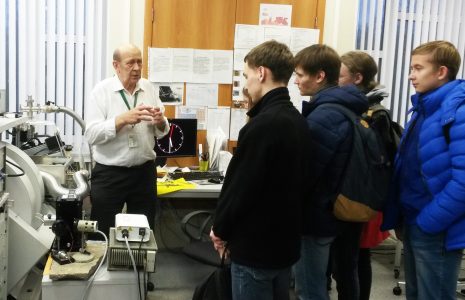 Stanislav Sukharzhevskii and Mikhail Vovk have presented a lecture-excursion for second year students of the Faculty of Physics.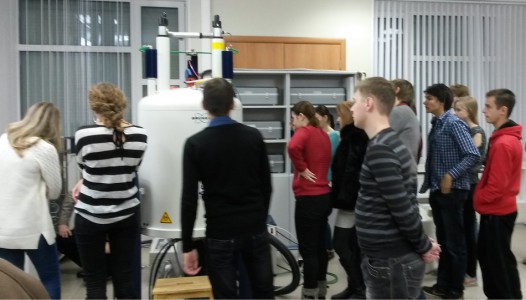 Today the second overview excursion was conducted for 2nd year students of the Department of Chemistry
a.grevtsev
|
Comments Off

on Second visit of 2nd year students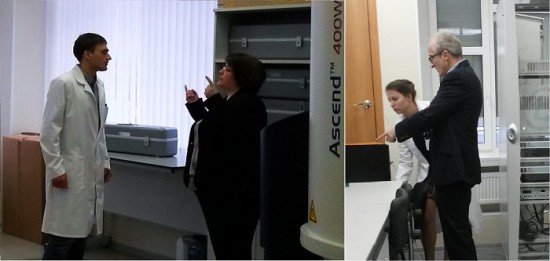 Today representatives of Paris Institute of Technology have visited the Center: Dr. Cecile Vigouroux, Professor Jean-Baptiste d'Espinose de Lacaillerie, Ms. Gabriela Caracaleanu.
a.grevtsev
|
Comments Off

on Representatives of Paris Institute of Technology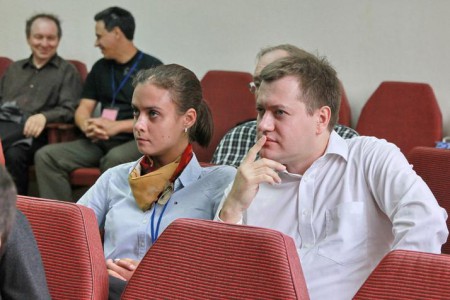 P.M. Tolstoy has participated in the School for Young Scientists "Magnetic Resonance and Magnetic Phenomena in Chemical and Biological Physics" (Novosibirsk, 7-11.09.2014) where he gave a lecture titled "Cooperativity of Functional Hydrogen Bonds in Active Sites of Enzymes: NMR Study of Model Systems".
a.grevtsev
|
Comments Off

on School for Young Scientists